Hope everyone had a great day!

id=green>
Happy Railroading...pass it on!
Debbie
id='Comic Sans MS'>
P.S. Nelson, I found the purtiest picture to hang over that wall dent...it's a purty green meadow with green trees, bushes, shrubs all around. In the background, are rolling green hills...whatcha think?
"WELCOME TO THE NEWBIES"
id=green>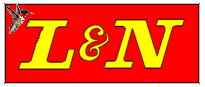 Edited by - L and N Debbie on 09/12/2002 20:54:56