quote:


---

Phil, all I can get is:"cannot find railroad-lin.com" or "page cannot be displayed".
P.S. Remember, be courteous to one another.

P.P.S. Don't let the terrorist win.
id=teal>
Nelson
id=teal>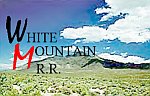 Edited by - shay driver on 06/25/2002 13:51:16
---
id=quote>id=quote>


Nelson,

Is it possible that you might have dropped the 'e' from line?? I see that it is not there in your post.



Don in Orygun City


Edited by - tankertoad70 on 06/25/2002 15:13:31