quote:


---

good mornin y'all
well...I am off to Massachusetts. I will have to stop by NYC on my way home and get my ransom, then y'all can have the donuts
(they might be a little stale by then though)
Russ, I will say a few prayres for your wife. I hope she gets better soon.
welcome to all the new members, and congrats to all the new stars.
Union Pacific
"We Will Devour"
---
id=quote>id=quote>


I was in NYC and already picked up the Ransom for you, so now you will have to stop by in Albany on your way through, closer anyway since I'm just of the NYS Thruway.
Only thing Rusty Stumps paid in Monopoly Money so unless you are buying Park Place it isn't much good!!!

id=maroon>
Modeling the NYC railroad

(Not Yet Completed Railroad)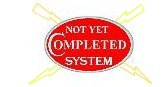 Phil

Edited by - nyc on 06/03/2002 15:00:57