After seeing Glenn's paint stand in his "Cary S-2 and other shells" in his thread:
http://www.railroad-line.com/forum/t...95&whichpage=3
. I was going to make one. But while cruising through E-bay I came across a vendor selling them. Why I never went to the Tamiya web site and look is a mystery to me. Anyway, I ordered one. Got it today. It's actually two separate holders. Neat device. Sure will make painting rolling stock easier. Thanks Glenn.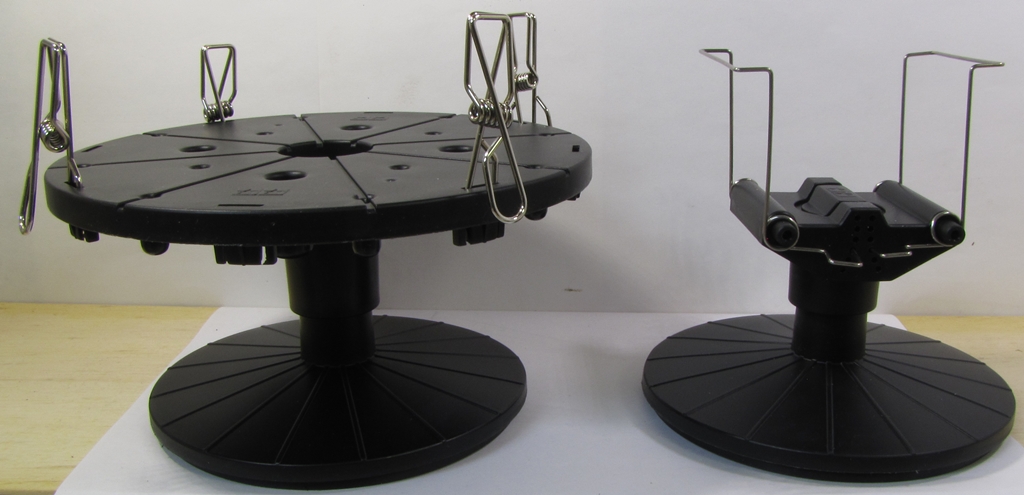 Bernd