This past Saturday I went to the last train show of the season. I didn't think I'd find anything of interest. Fortunately or unfortunately it turned out good. Fortunate because I found something interesting and unfortunate because I just added another project to the list. But I think it will be a quick project for those rainy spring days.
Here's what I found, an old Aristo Craft kit of a rotary snow plow. The blade turns if you use a rubber band drive from the wheels up to a shaft. So I got the great idea of motorizing it. That's all I plan on doing is to see if it's feasible.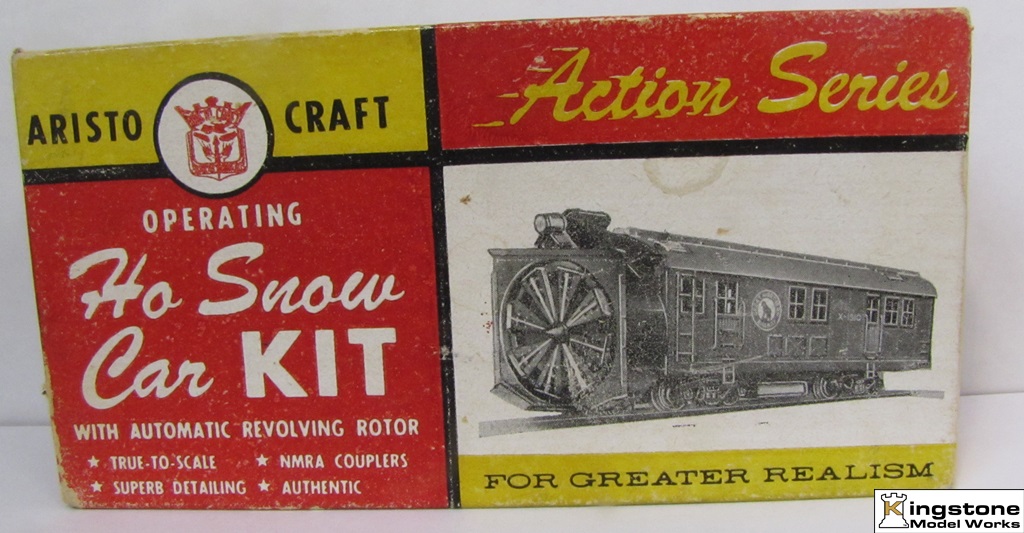 The inside minus the parts that make it work.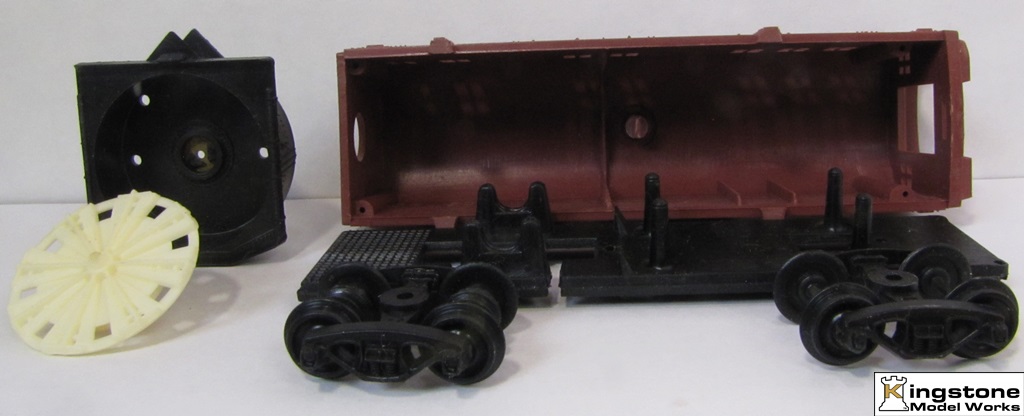 Sitting on the trucks.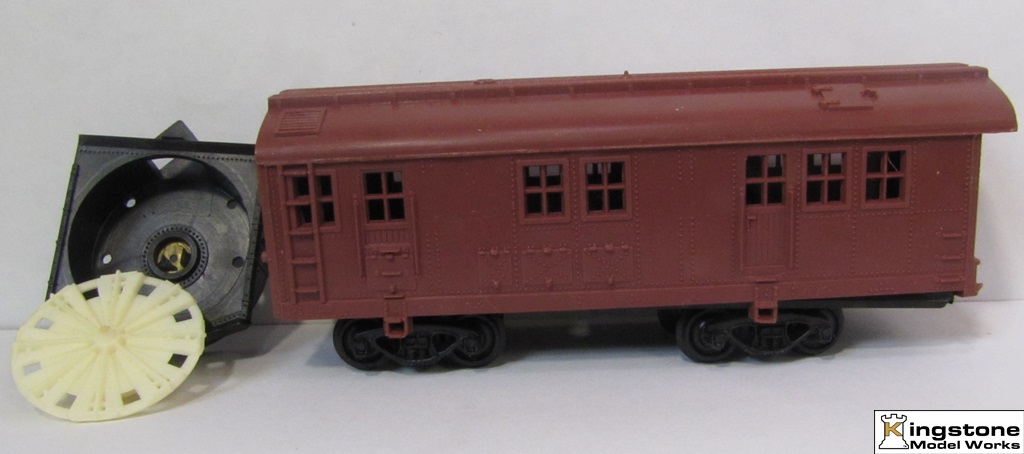 I already have a motor in mind. I picked up several on E-bay a while back. So stay tuned for a spring time project. Might move a bit slow do to competing outside projects. According to the weather "person" it's supposed to be cold and rainy for a couple of days. So......................
Bernd