quote:


---
Originally posted by desertdrover
Oh, that was just my edit to the original post; (Posted - 06/17/2016 : 10:31:46 PM) where I deleted the bit about the oversized picture, and picture I posted of it.
It was just un-needed information anyway by me after you fixing it.
---
Oh. Didn't even notice.
A bit of an up-date. I tried to wire up the engine with some new wire I had ordered from Jameco. Unfortunately the insulation is to thick and not flexible enough to run up into the boiler. I literally had to tear the engine plastic boiler apart and get the metal weight out. The secrete to getting the weight out is you need to pull the exhaust stack up out of the boiler. It locks the weight in. Once out, I drilled a bigger hole in the weight to run the larger insulation wires through and fought to get it back together, even with a bigger hole. The insulation was just to big making for a stiff movement of the front engine. So back to using the ribbon cable wire. Same wire size but thinner insulation.
Here's a couple of pictures with my struggle. I soldered the two wires to a piece of brass wire that I fished through the hole in the boiler weight. This hole was used to run the original feed wire from the front engine to the motor. This was before I enlarged the hole.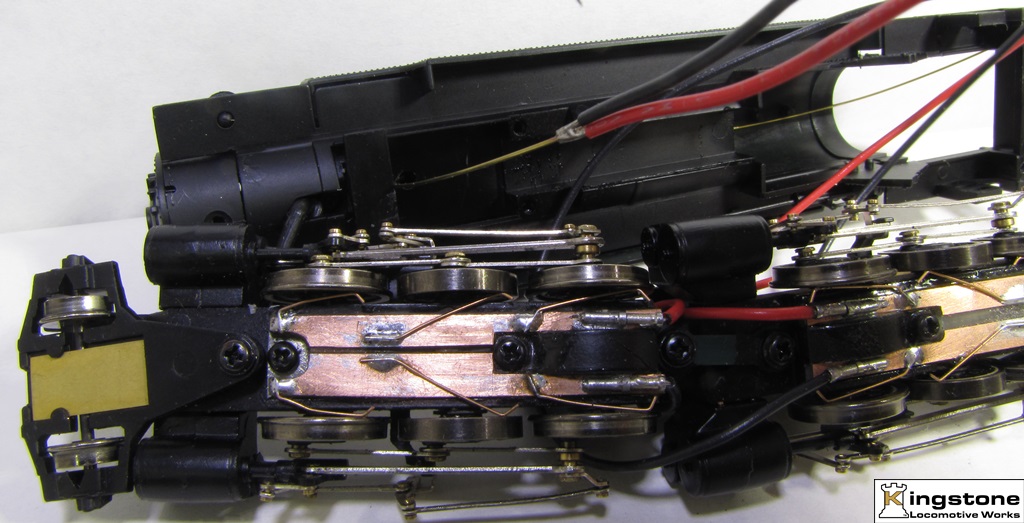 I got in as far as the solder joint. Then it became a real battle. I did get it all the way through to the motor eventually, but like I said, way to stiff for free movement of the front engine.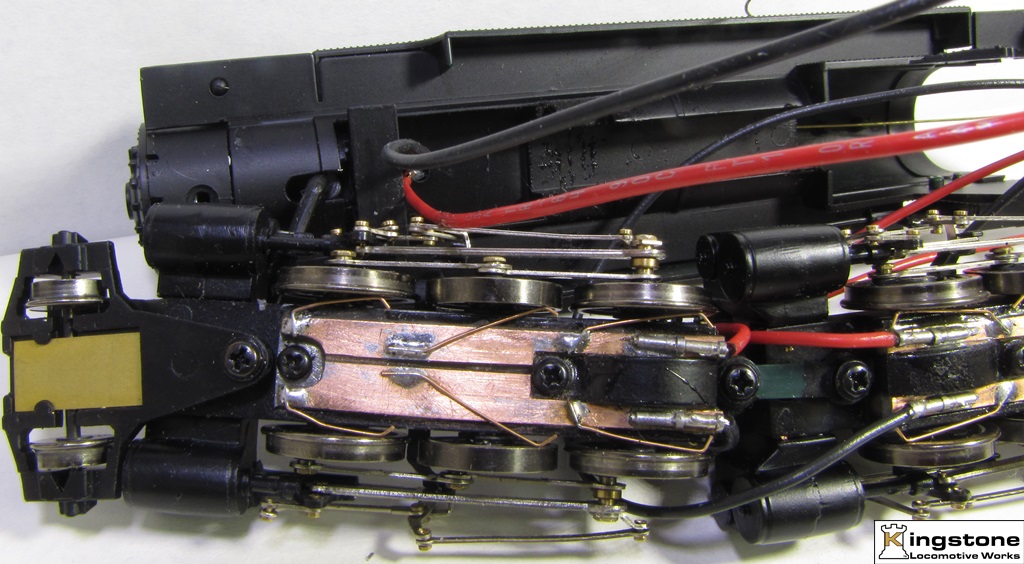 One thing I forgot to mention was that once I got all the washers on and the valve gear linkage screwed back on to the drivers I had to set the eccentric rod in the proper position. I found a good drawing on the net. With the main rod at 6 o'clock the eccentric rod joint at the drive wheel should be about 1 o'clock.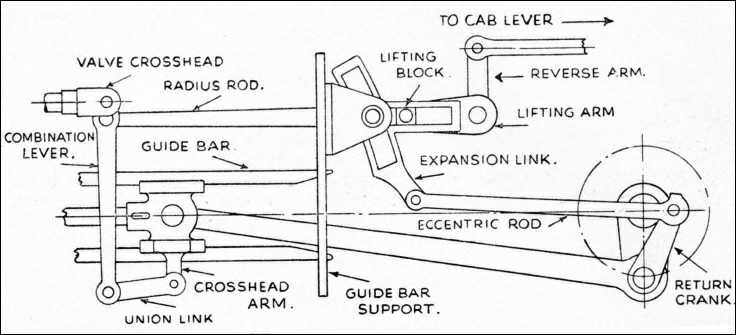 At this position it looks like the eccentric rod is actually doing it's job.
Also gave the auxiliary tender some thought. I have a couple of Mehano old time 34' flatcars that the tanks can be mounted on.

What do think? Perhaps some better underbody detail wooden tank cradles, wooden walkways and ladders would do nicely I think.
No more modeling tonight. Eyes are getting tired. More tomorrow I hope.
Bernd