Received my Manuta 2-6-6-2 Undecorated tank engine today.
Mark's post about his Manuta 2-6-6-2 piqued my interest. I've always wanted one of these to compliment my roster of Shays for a lumber portion of my eventual layout. I searched E-bay for on and came across this undecorated one.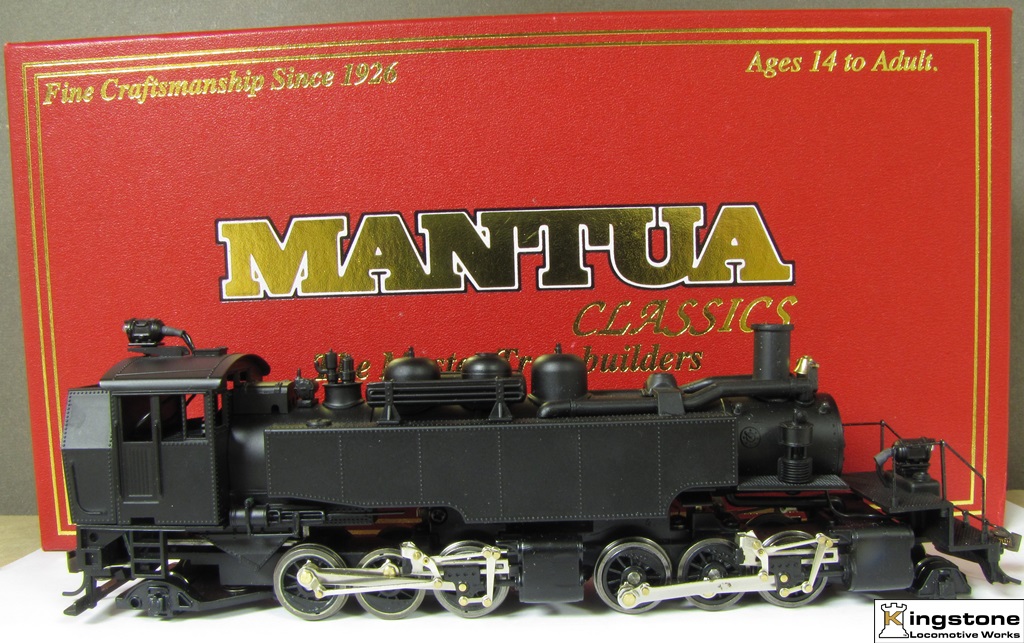 Being used I have no idea if the previous owner did any kind of adjustment on it. It's plain DC power. A quick run on my test track showed it ran OK. Slow speed wasn't bad. Did notice some of the side rods have a slight bow inward. Possibly from picking the engine up. I did notice it was rather light for it's size. I'll post further information as I go through the engine. I will be adding pick-up wipers on all wheels for a 12 wheel pick up.
More as I get into the engine.
Bernd