When Morgan Hill re-released the long caboose kit a few weeks back, I snagged one up.
Thing is, I forgot that I bought one of the original run kits. [:-dopey] lol
So, I decided to shorten this one up a few feet.
With this kit there is no resin frame, you build the frame from strip wood.
So, I scanned the frame drawing to a file and edited it with windows paint.
There were 2 cross braces between the bolsters, and I just copied and pasted one end from the brace to the end and overlapped that brace onto the other to get the length.
As I type this, I think I may to rethink that and add the other, as there are some nice underside details I may want to try to keep if space allows.
Anyway,
After shortening the drawing, I shortened the long frame pieces that come cut to size for the original length, pinned the edited drawing to a hunk of pink foam, and glued up the distressed and stained frame pieces together.
Here everything is setting up in my FPJ (Fancy Pink Jig).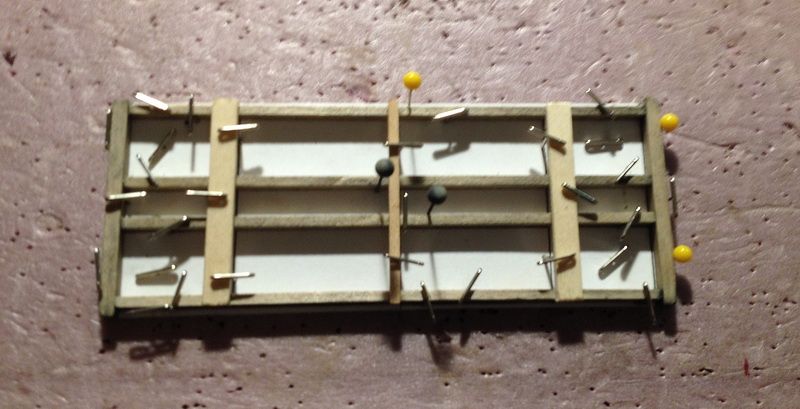 Here it has been removed from my FPJ.
When I figured the length, I decided to cut the sides just past the second vertical support past the sliding door opening.
You can see the initial cuts past the support that I did while it was still in the sprue.
Here it is removed, I'll carefully buzz those bits off flush with the end, and nip out the corner to match the original end part for the cross brace to fit.
After measuring the parts, I found that the frame would be centered if I placed it 15mm from each end.
That was needed as the end boards are longer than those within the frame.
3 full boards fit before the frame ends, so I glued those to each end, and nipped the corners off the 4th to allow the frame to fit between them.
Here I was checking that the frame fit.
It was a little tight on one side, so I found the culprit and trimmed the excess away.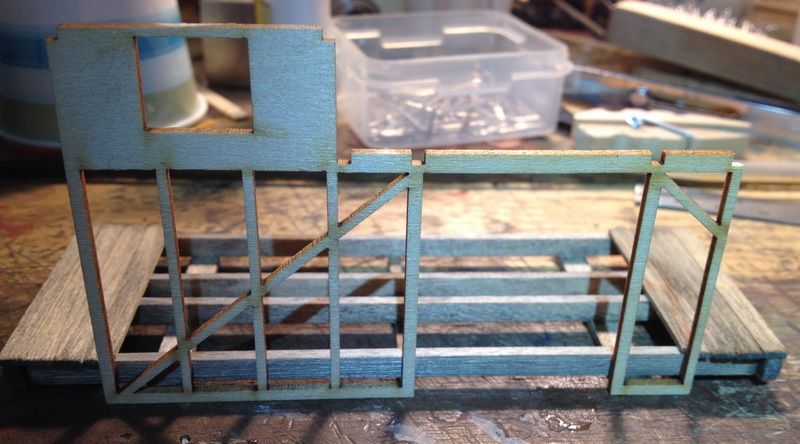 These are the shorter boards that fit inside the caboose wall frame distressed and stained.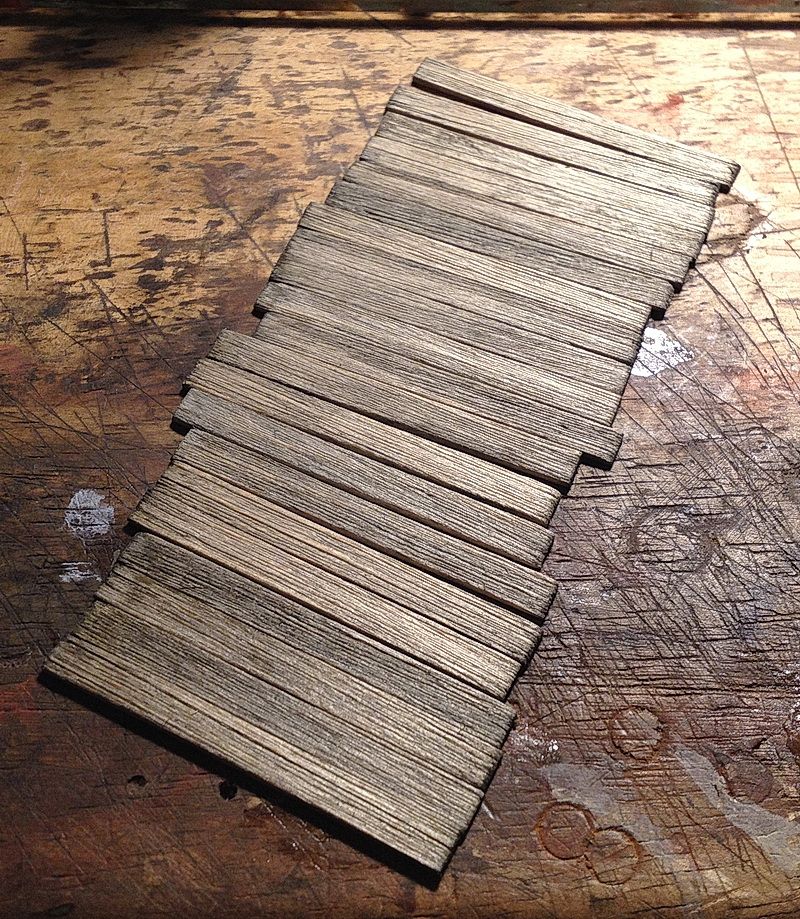 Here they have been glued to the frame and dry brushed for the aged effect.
One more check, to make sure that nothing happened to change the spacing for the wall frame.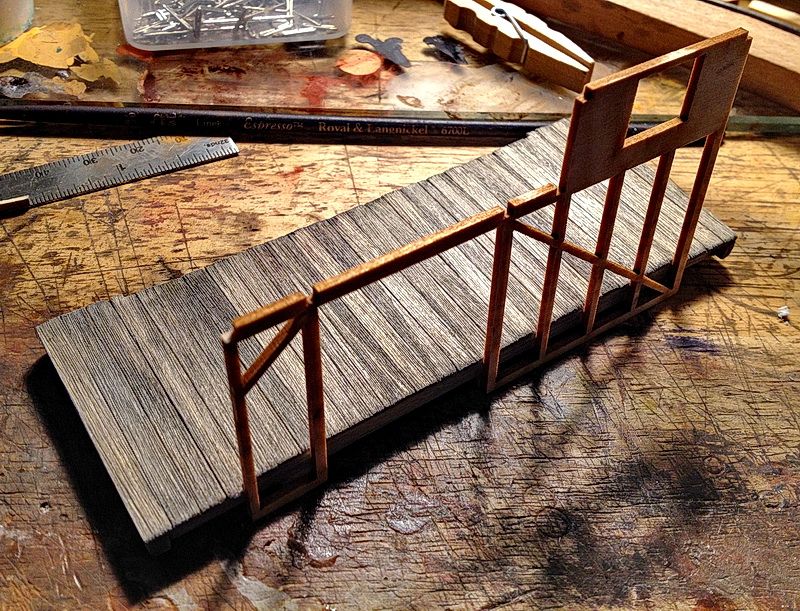 Time to set the base frame aside, and work on the walls.
Cheers!
Dave