Here's an HO scale building I made a few months back. It was built primarily from a DPM Designer Bulk Pack of wall sections and windows. As it sits against the backdrop, the rear wall is just Plastruct 0.100" ABS solid sheeting.
It was named for a buddy of mine in Vegas - Jesse Banning - who owns a shop dedicated to building 7-1/2" gauge ride-on locomotives, and who built the welded steel boiler for my 1/8th scale coal fired 4-4-0.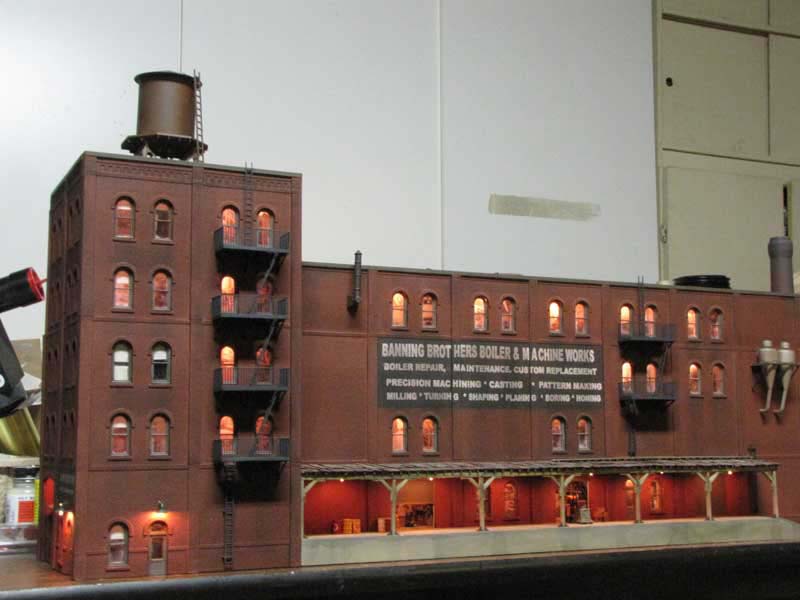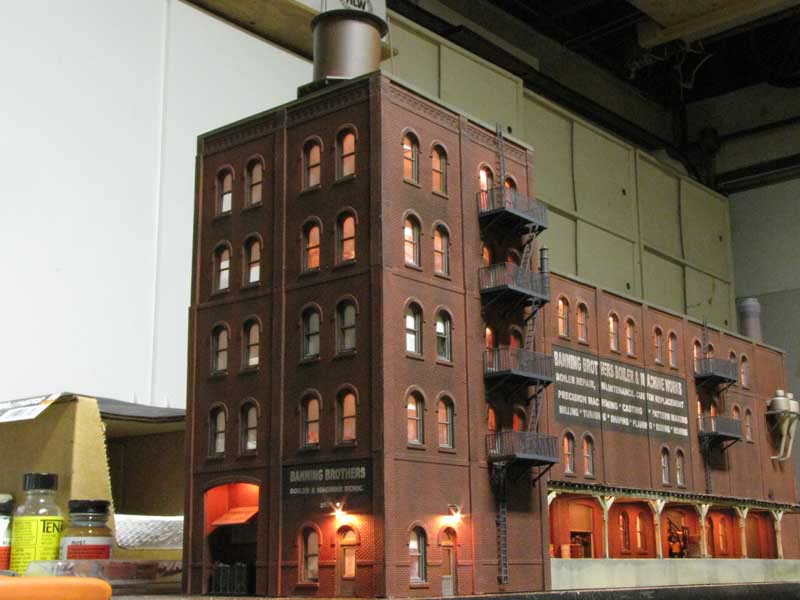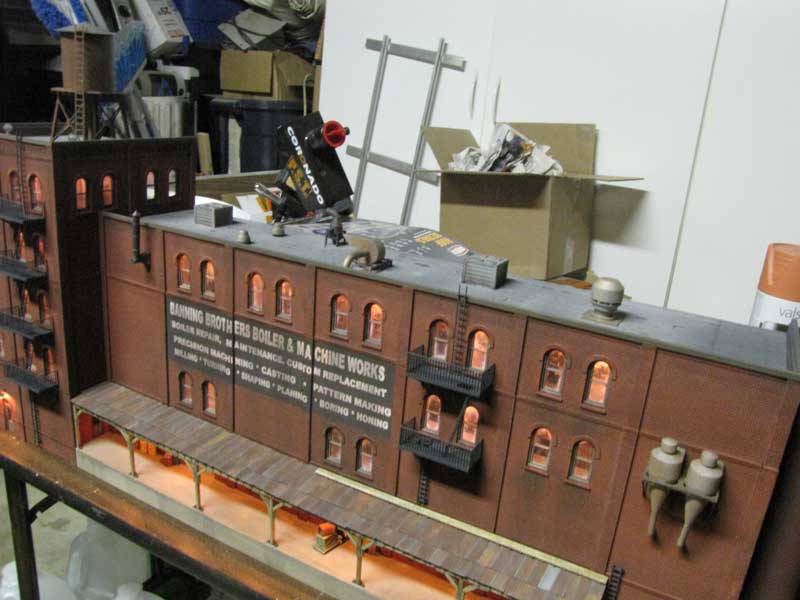 Each door has a 1.5" deep styrene shadowbox behind it with a printed photo on the back wall. Each window has a similar shadowbox, but only about 0.75" deep. Photos were culled from the Internet of actual machine shop interiors, so there are milling machines, lathes, drill presses, raw material racks, etc.