Well I finished the doors and installed them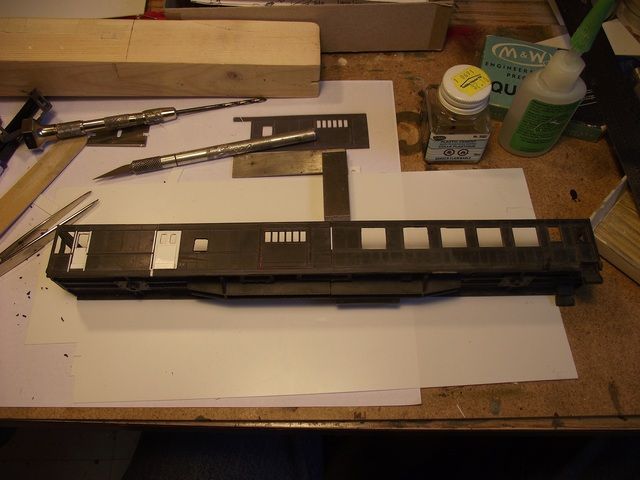 After I fabricated the doors I cut holes in the splice pieces that were already mounted on the shell so that the windows would be open.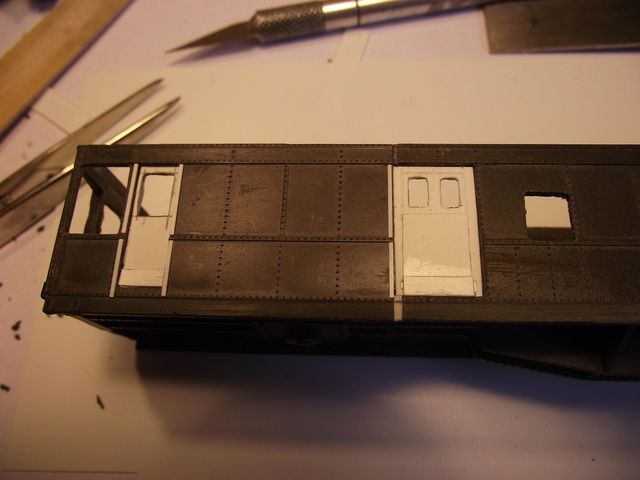 I sanded the 4x4 filler piece down on the bottom so it would blend in and added ho scale 1X2 as trim around the doors.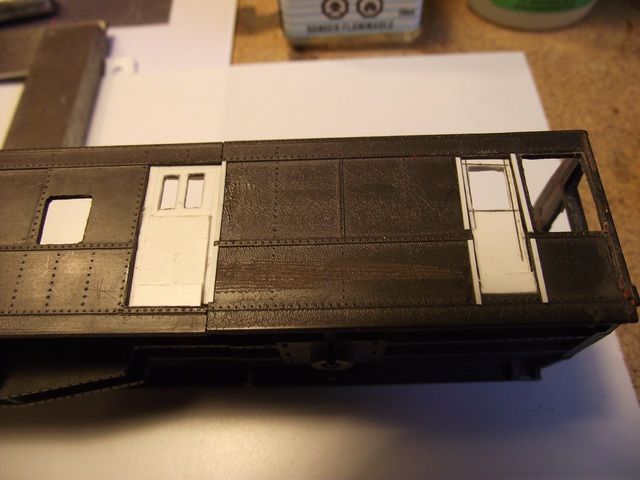 I attempted to make the RPO doors as close to the baggage doors as possible with thin styrene overlays, the engineer and fireman doors are a bit simpler with kick panels on the bottom. My next step is the window trim around the inside so the four windows that I added will look like the originals.
In other news I acquired the drive for the unit: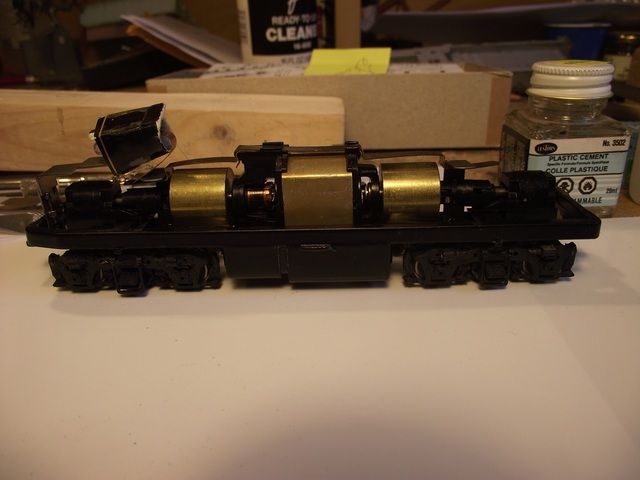 More on this a bit later..