I decided to kitbash a doodlebug based on the model that a modeler on another forum built. I started the same, with a Rivarossi Combine:
But not this one! I found a junker at a swap meet a few years ago that someone had spray-bombed quite heavily. I soaked the shell down wit easy-off oven cleaner and the paint fell right off.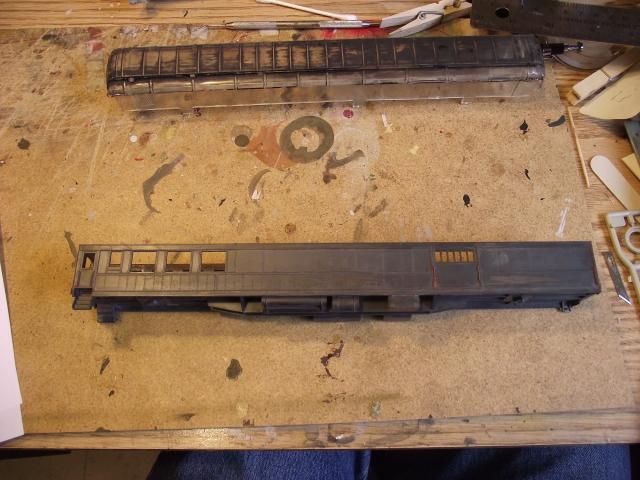 I studied photos of the completed model and determined where to make my cuts so that the baggage area would be moved back to make room for the mail door, engine room and the engineer cab.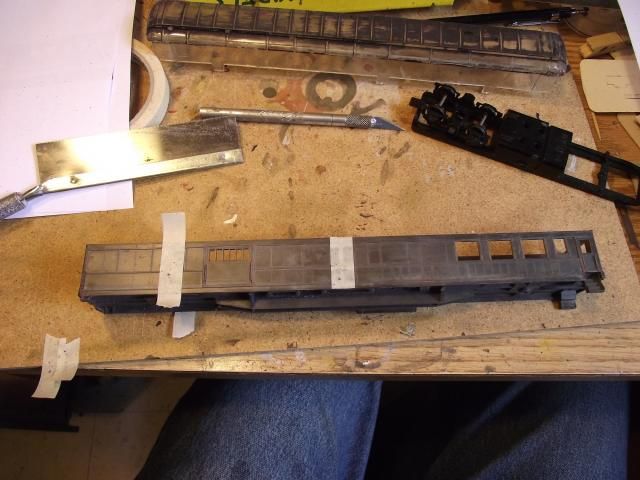 After cutting the center section out I cut the walls off the frame so that I could glue the frame back the right way and then flip the walls to the opposite sides to move the baggage doors back. I glued the floor back into place first, using a piece of pine that I cut on a table saw to act as a former to keep things straight and level, then I braced the floor joint with 3/16 styrene angle.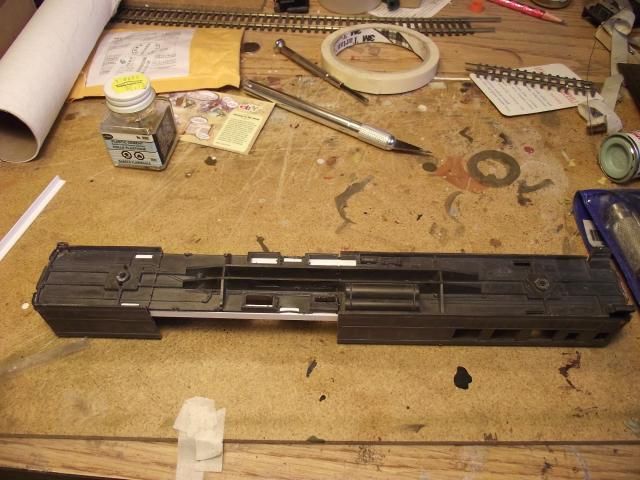 Next I cut out the RPO doors. the doors will form part of the splice between the front and middle sections. The side wall isn't glued in yet, hence the mis-alignment.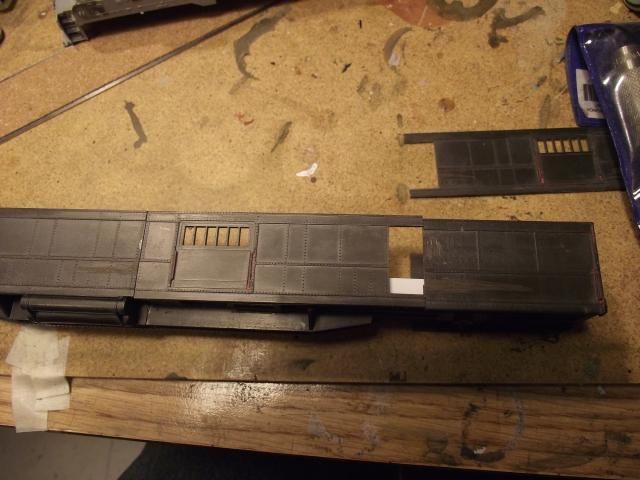 After that I cut out the RPO windows, and two extra passenger windows on the sides. First I marked them out with masking tape.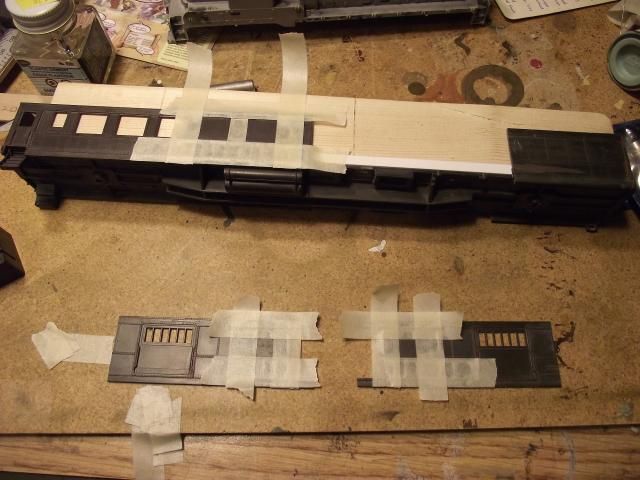 To cut the windows out I first drilled a hole in the center, then used a small router bit in my dremel to remove most of the plastic, finishing up with a jeweler's file.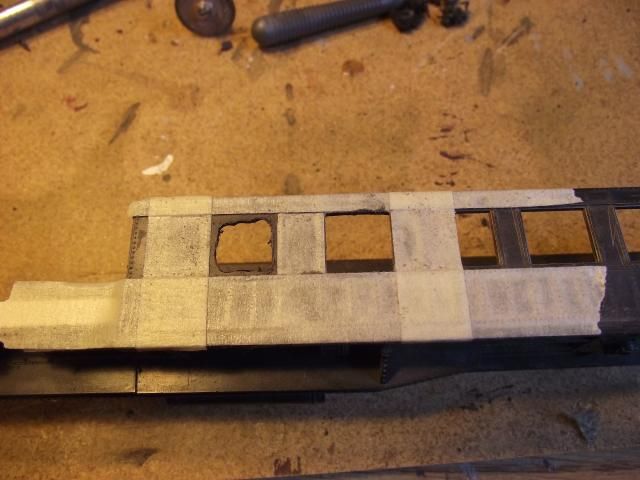 Here is how the project stands now. I have to add the engineer's windows and doors and then start the finishing work on the windows and doors.