I got to repairing the engine today. I took each truck apart, washed the grease off with some Palmolive dish soap an re-assembled them.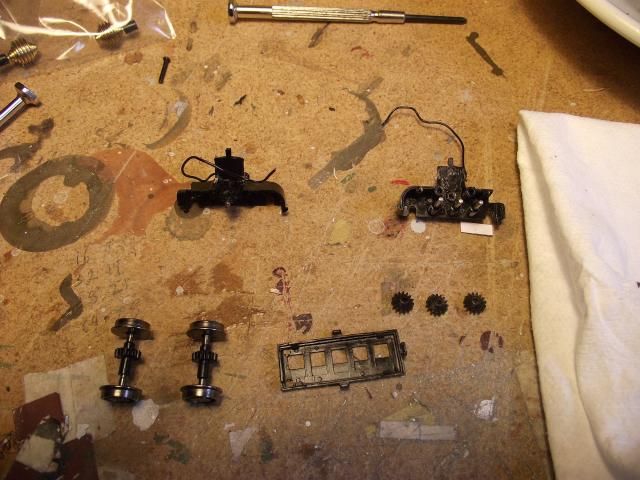 They went back together easily. Of course I re-gauged the trucks before re-assembly and re-lubed the gears with a small dollop of plastic-compatible grease.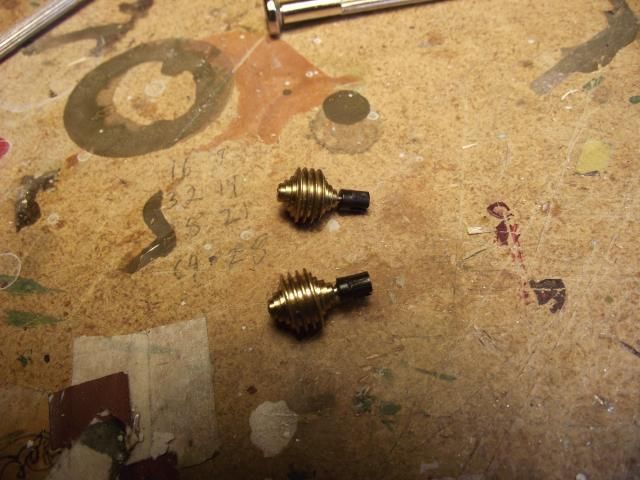 These are the two worm gears I got from Bachmann. I used one to replace the work that had the cracked cup and the removed the other cup to replace the cracked one on the motor. Upon re-assembly everything ran smoothly on my test track. Now it's back to installing a digitrax DZ-143 decoder and getting this project back to where it was three weeks ago.