Hi guys,
Signed up a while ago. Been lurking for a while and like what I see.
Posting my first thread here in the On30 section. It's going to be about scratch bashing a critter with a 4 axel chassis. Actually I'm going to build more than one. The first will have wood siding and the second one I'm going to attempt to do in brass.
So first a picture of what the critters will look like. I drew them up in cad to full scale dimensions and then scale them back for printing out in 1/4" scale. I'm also thinking of doing them in HO. Haven't decided that yet. So here's what they "should" look like, hopefully, when finished.

The chassis' I'm using are Athearn DD40 trucks.

I made a sandwich from styrene and brass for a floor to attach the motor mount o and anything else that will need to be attached.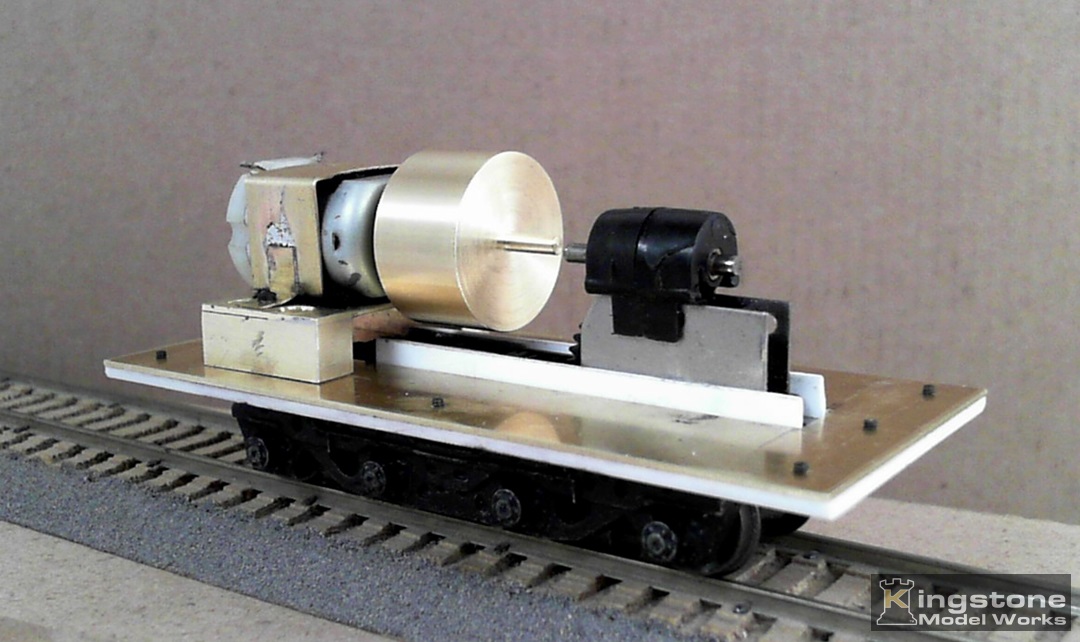 I temporarily taped an NCE N scale decoder on it take it for a test spin. It had the annoying sound of the split axel syndrome. I changed the gears and everything works fine now.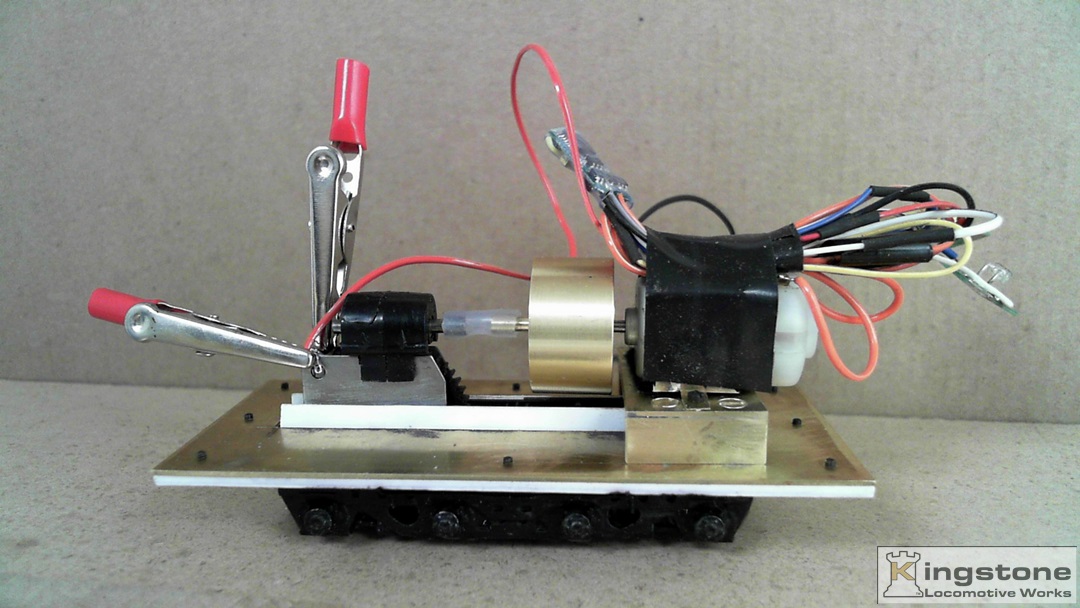 This is my first attempt at using powders to color a model. I have a small plastic box with a green chalk like cube that I scrapped to get the green dust. I applied it and then use denatured alcohol to work it into the wood. Then I toned the color down with some India ink and alcohol, plus the colors I mention in the picture.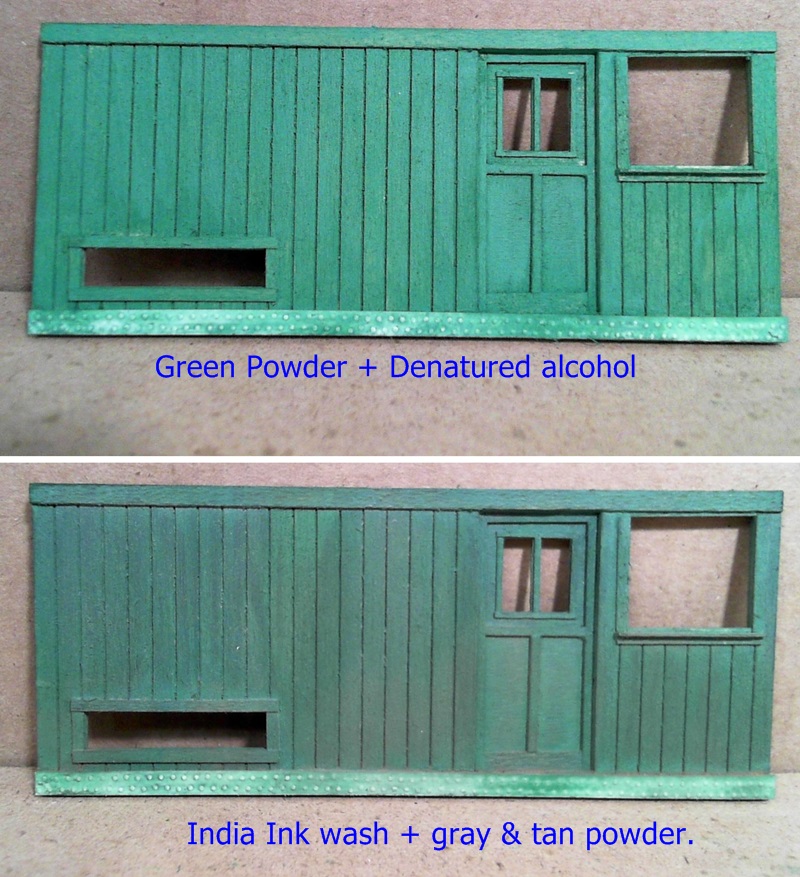 This is how much I have gotten done on the shell. I still need to build up the front end.
That's it for now. With many outdoor projects taking priority over modeling, unless it rains, progress will be slow for the summer months.
Regards,
Bernd