Hi all,
I thought this might be worth sharing on RR line here.
Ever since I saw this video, I have always wanted to do a cab ride, especially on the Nittany & Bald Eagle Railroad.
http://www.rail-videos.net/video/view.php?id=4878
Well, long story short.... I volunteer for the Bellefonte Historical Railroad Society (BHRS) and help with their fall foliage excursions in October and their Santa Express excursion in December. The BHRS works in conjunction with the Nittany & Bald Eagle Railroad - the railroad I am modelling. Over the past weekend (Dec. 14-16), there were 10 1hr. long Santa Express excursions each going to pleasant gap, PA. When the train gets to Pleasant Gap, they have another engine on the other end of the consist so the engineer has to walk back to that engine. It's an interesting push/pull operation. As the weekend went by, and as I was looking outside the passenger car seeing the engineer walk back to the other engine, I saw that walking with him were either 1 or 2 people. I thought "where else could they be going besides to the engine?" because all the passenger cars are shut and we can't open them till we get back to the station. Well, on the next to last ride, I figured I would ask Andy (another car host) if anyone is allowed to ride in the engine. Andy said,"Oh yeah, sure! Tom (another car host) has dibbs. Let me just see if the engineer has 1 or 2 seats left. If I don't get you on this year, make a note of it for next year" About 10 min later, tom comes to me and says,"well, are you all stoked up for your cab ride?" I'm stunned, because I was NOT expecting to get on that night. I said,"Are we going?" "Yep. You and me!" Tom said. In another 10min. we boarded the engine getting ready for departure to Pleasant Gap in Nittany & Bald Eagle engine #1804 - a Paducah GP10! It was my very first time ever to get into the cab of a locomotive. And of all locomotives it was a Nittany & Bald Eagle GP10! We got to ride in 1804 to the stopping point in pleasant gap. Then on the way back we rode in the same engine. The only difference was that it wasn't under power (the engine at the other end was dragging it back to Bellefonte. A 1hr. long ride in the cab of a Nittany loco, traveling on the tracks that I am going to model is something else. There is NOTHING like the real thing! I had a few extra minutes to grab some pics. Sorry about the bad quality....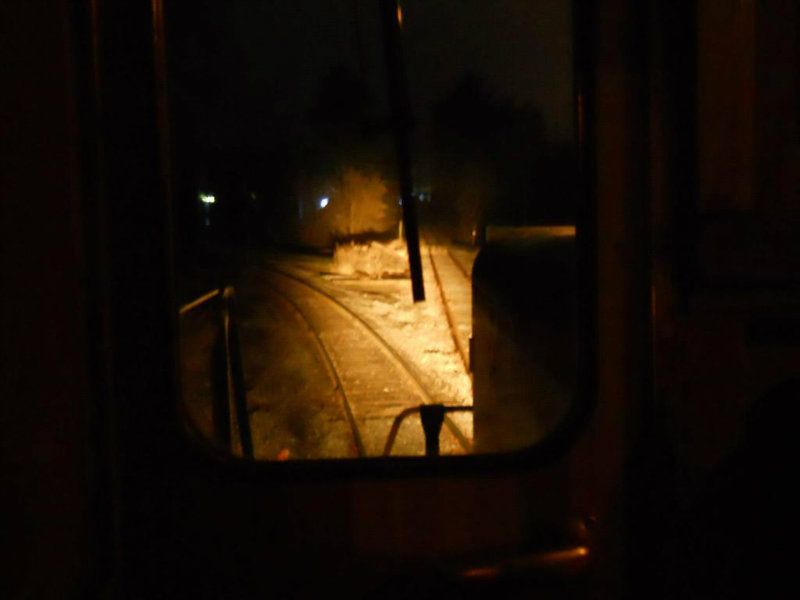 So, holler if you're in Bellefonte, PA on the weekends of the excursions in October or December. We might be able to get ya in the cab!
For more info on BHRS or NBER, here ya go!
http://bellefontetrain.org/
http://www.nshr.com/
If you want more pics, I can post them. Just let me know. Be prepared though, they are blurry cause they were taken at night.
Happy railroading and Merry Christmas!