I found this kit of a Canadian National Steam Generator car on Ebay a couple weeks ago.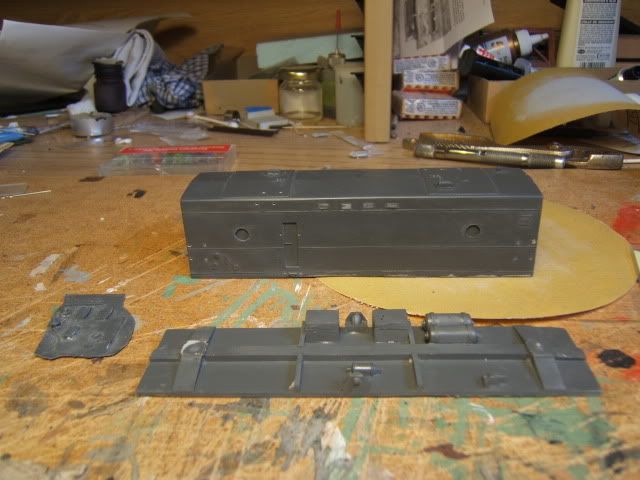 It came with body, underframe and a blob of resin (it's a resin kit) that had a number of details molded into it. The kit isn't as detailed as the Rapido trains Steam gen but at 9.00$ (there's still a few left) it doesn't carry the price either.
The grabs are not supplied but there are small indentations on the body for drilling them out. The resin walls are quite thick, probably about 1/8" so drilling the grab mounting holes out was quite a challenge until I chucked my #74 bit in my dremel tool.
I already secured the decals for it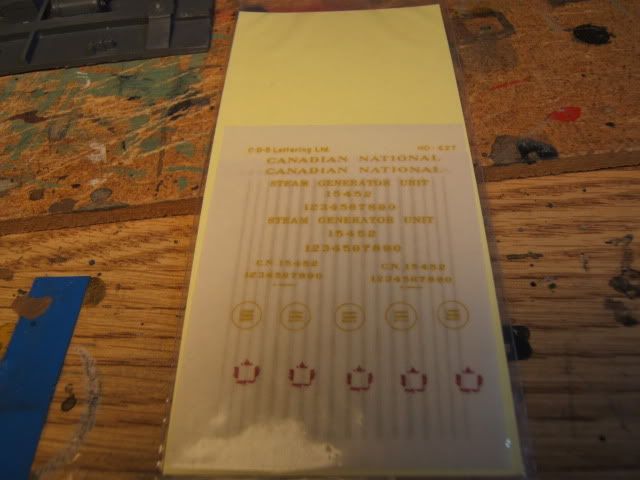 They're made by CDS (no longer in business) I bought two sets through a hobby shop in Vancouver. I also have a set of Athearn express trucks on the way for it.