The car headed for the Kentucky Southern after being pulled out of the branch line by Big Creek and Ebeneezer F3 #66. RKLX car 4087 with a
fresh batch of 'possum from the Road Kill Express will be on the next W bound headed toward Troy, IL.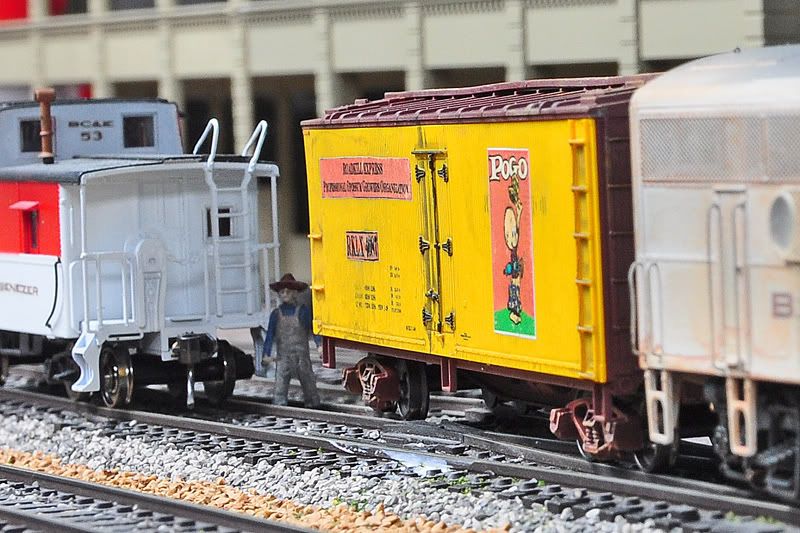 RKLX 4087 is seen here being backed past a Kentucky Southern RSD-15 to the BC&E Caboose to heading off toward the yard.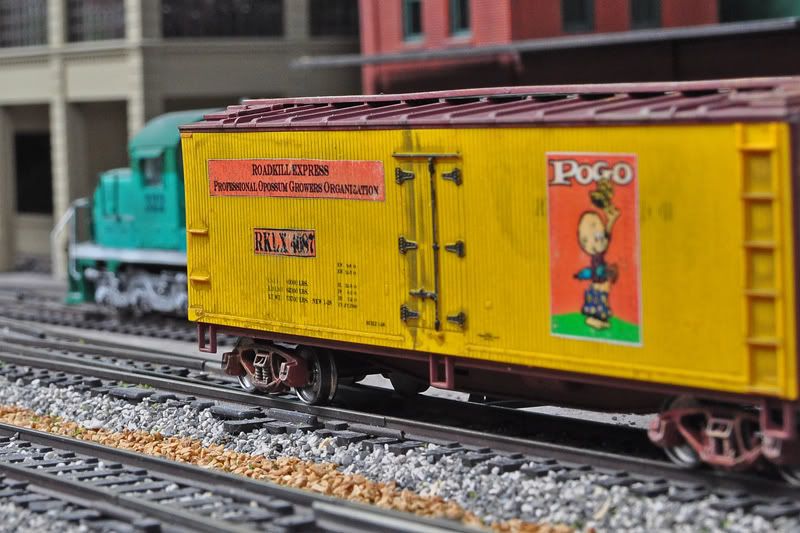 Here the car is seen ready to move down the line. The brakeman is bending over looking to check that the coupler and air lines are looking good
before they highball away...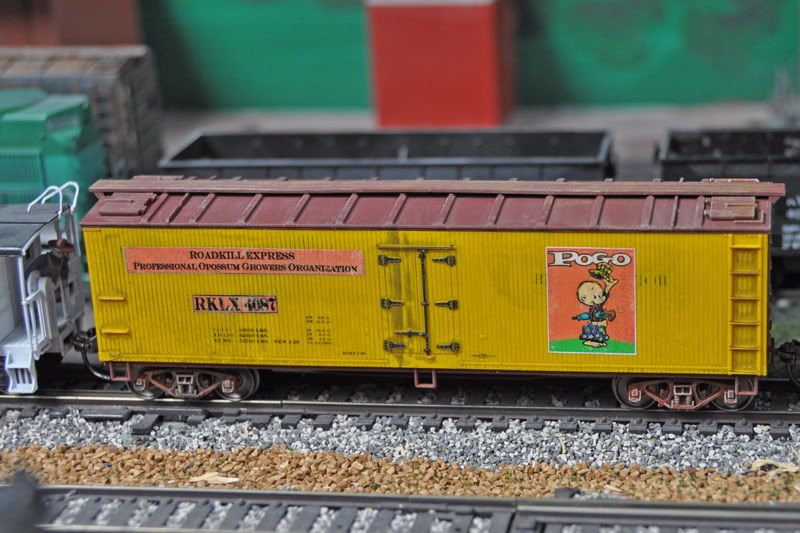 Railroads on the car's route are cautioned to maintain security from the likes of Preacher and his pal Turtle as this high value cargo passes through
their routes.
The car with the POGO logo is based upon a time way back in my career while I was assigned as an undercover narcotics officer. After regaling
the Metro Squad office with tails about encounters with certain marsupials that ventured along our patrol paths led to one of my mentors to
hang the name on me of POGO as my radio code name. The car is a redone Accurail 40' wood sided reefer with decals I made with my inkjet
printer and then weathered.