I have a somewhat different project today. A while back, I was browsing through
Railroad Picture Archives.NET
when I stumbled upon this creature. It's called a "sweep." It combines the chassis/cab of an SW1200 with the hood of a GP9. Since the image is copyrighted, here's the link.
Canac 7103 "Sweep"
I decided I had to have one,
right now
. Since I didn't have an SW1200 I substituted an SW1500 which I had purchased last summer simply because it was so inexpensive. I also had a dummy GP9. Here are the victi... er, uh, volunteers.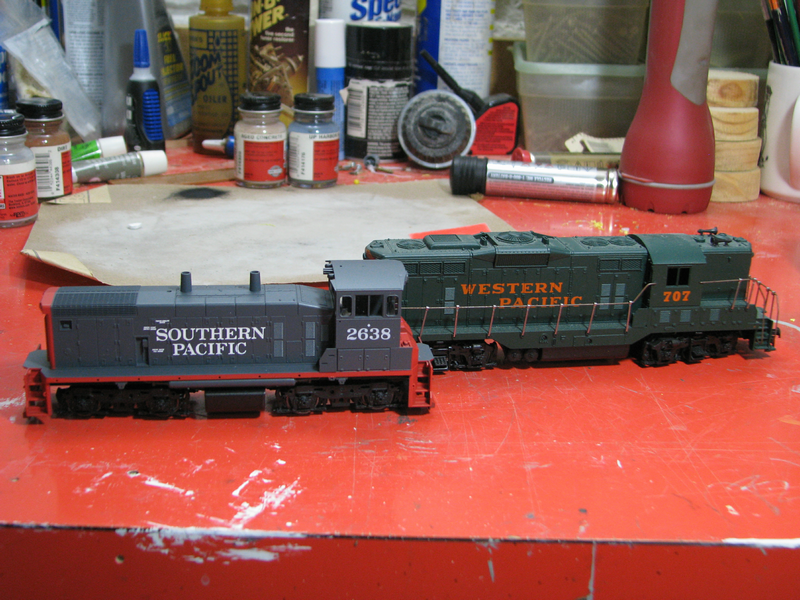 First I removed a portion of the front of the SW1500 and chopped the stacks off. You'll see the reason in a moment. I also cut off a portion of the hood from the GP9.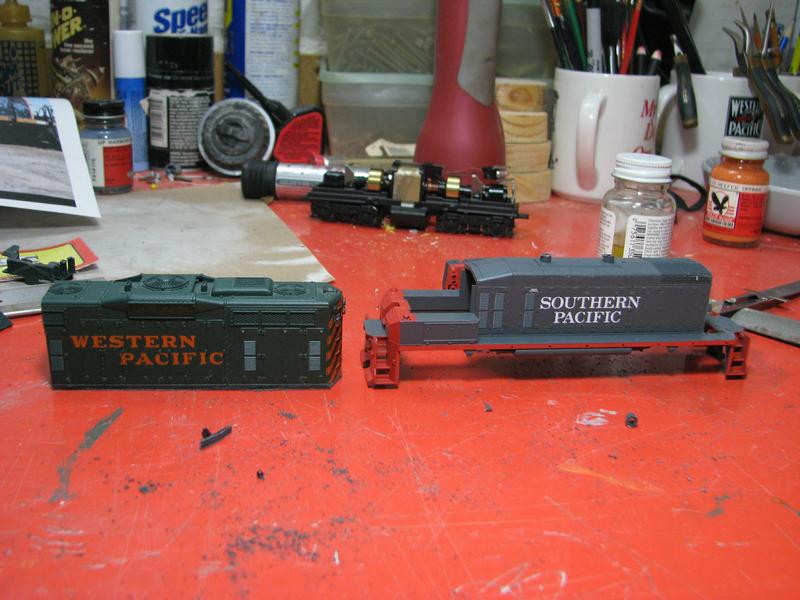 Here's the time-saving step. The GP9 was an old Athearn wide body. Without the stacks on the SW1500 I was able to slip the hood of the GP9 over the hood of the SW1500. This saved me quite a bit of time since I didn't have to remove the hood of the SW1500. It also maintained a great deal of structural integrity.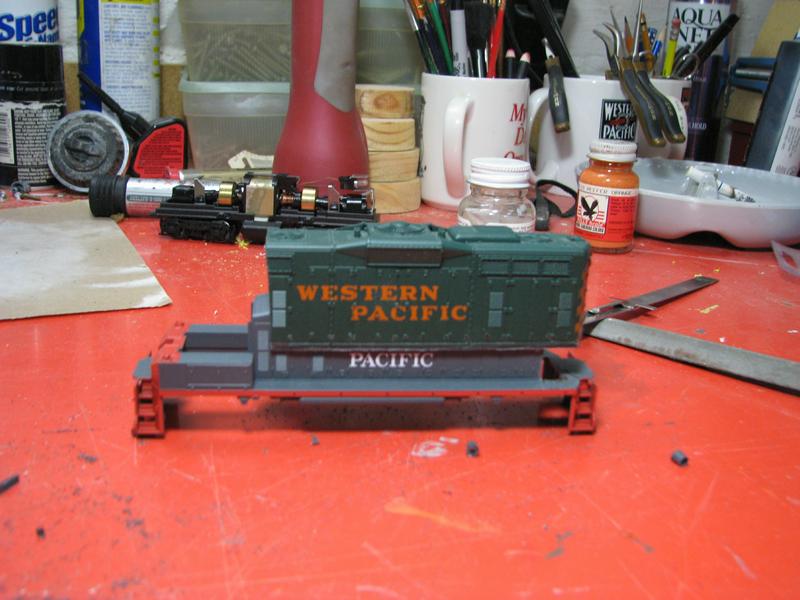 Then I notched out the hood on the GP9 to allow for the steps on the SW1500.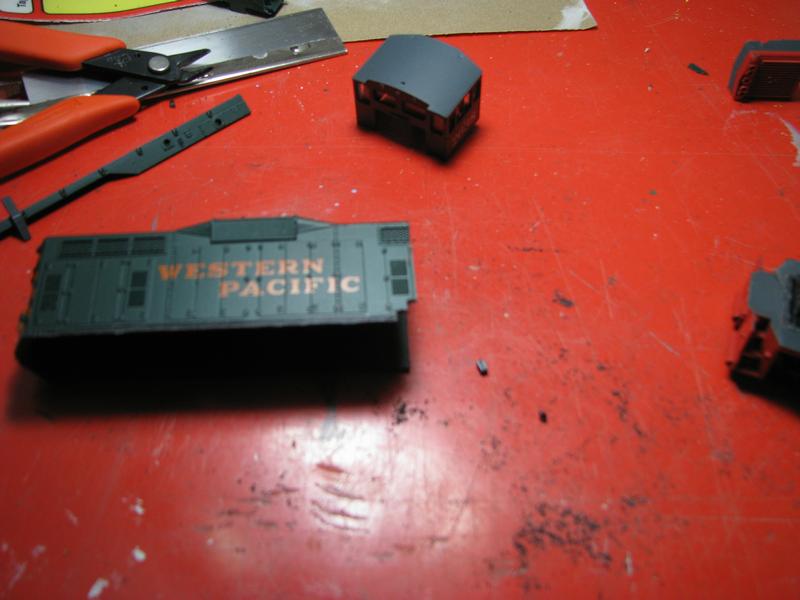 Next is where I made a mistake. All of my trial fittings had been on the body only without the chassis installed. Once I had the chassis installed, I discovered that I needed to mill off a small triangular portion of the frame to allow the body to fit. If you do this project, you may want to cut the GP9 hood just a little longer. On the other hand, cutting of portions of the frame only added about 5 minutes to the project.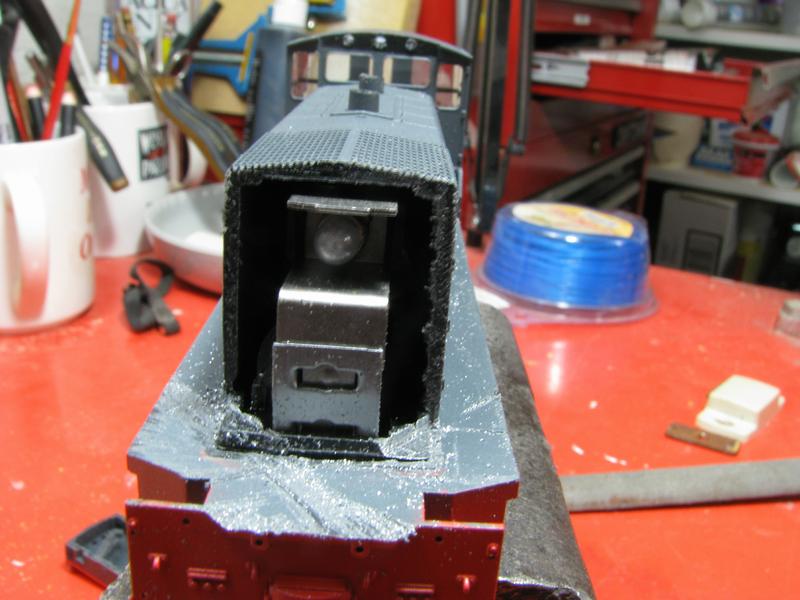 Here's the completed project.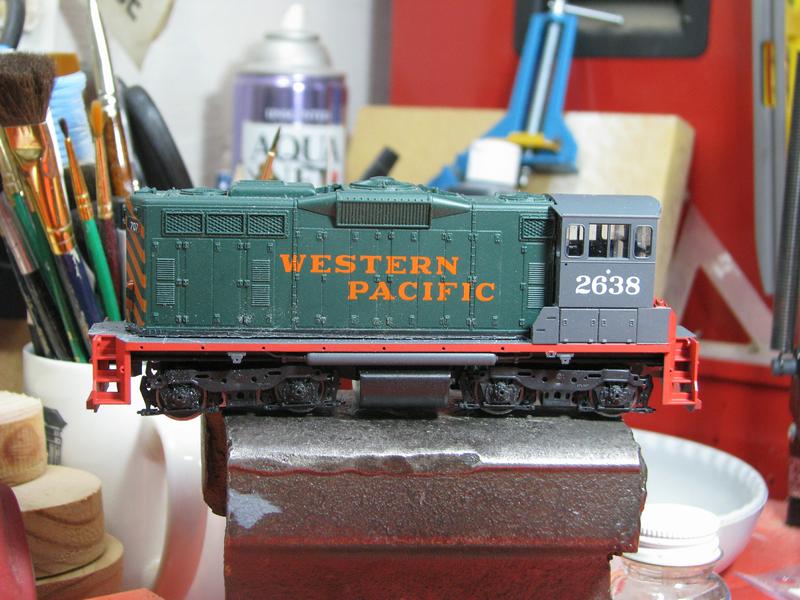 Total time from the first picture to the last was 1 hour and 15 minutes. It still needs to go to the paint shop, get handrails and couplers, and tune the chassis. Obviously it's not complete yet and one could spend hours adding details, re-motoring, re-gearing, etc., but it was a fun and easy project. One could also use a more accurately scaled hood for the GP9 and it really wouldn't add much time to the project.
Tom