I've made a start on the baseboards for the new HO layout, so I can run some of my more modern locos and freight cars. Set in Northern Alabama during the 90s-00s, It will be a small switching layout - 10ft scenic and 4ft fiddle yard at one end, but with the option of adding another scenic layout to the other end of the fiddle yard. I will be running NS, Southern, CSX and BN/BNSF diesels on the layout (one at a time on a switch job) and the freight cars will reflect the area - mostly NS/SOU, BN and CSX/CSX predecessors.
I am constructing the boards with integral legs and the 2 scenic boards will bolt together into a box structure so I can fit it into the car. The layout will use Tortoise switches and run with a NCE ProCab and be operated from the front. The backscenes will be removable to keep weight down and location dowels used to mate the boards together. The fiddle yard has been buiklt to use the cassette tracks that I retired from Sweethome Chicago.
First job was to cut the end pieces for each of the three boards and fit the location dowels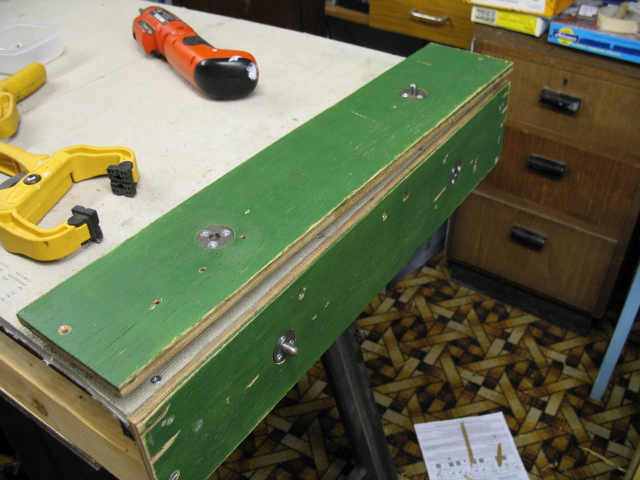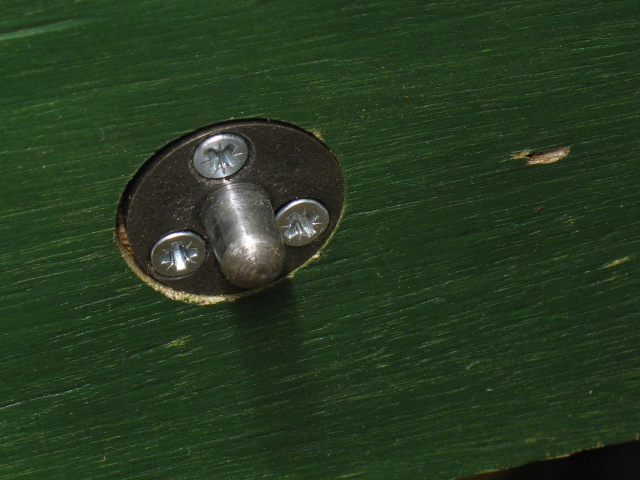 I made the basic frame deep enough to fit the Tortoise motors and to house the folding legs. The frame was cut from 2-by-1 pine.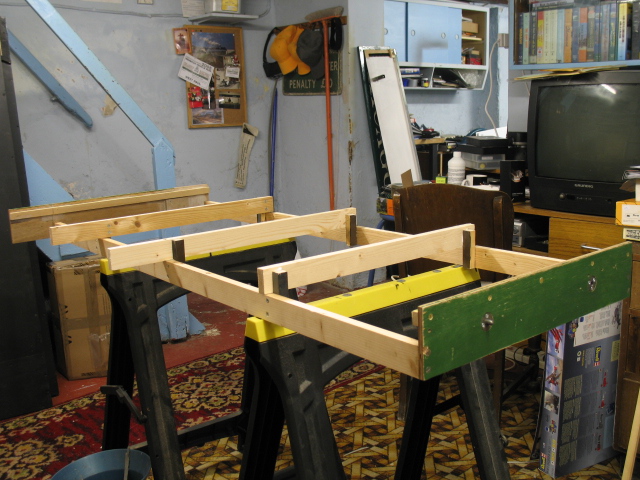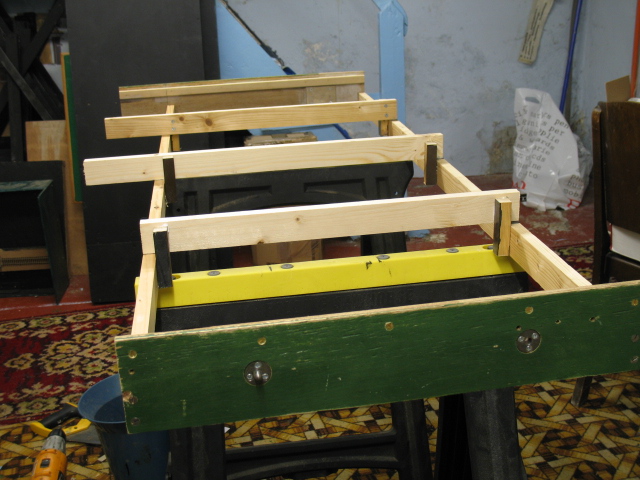 Next job is to fit the lid (track bed)
Jon