This view shows the main features. Across the end a LARGE fixed in the shed curved viaduct around 12" track bed to base which will be across the 6' width of the shed.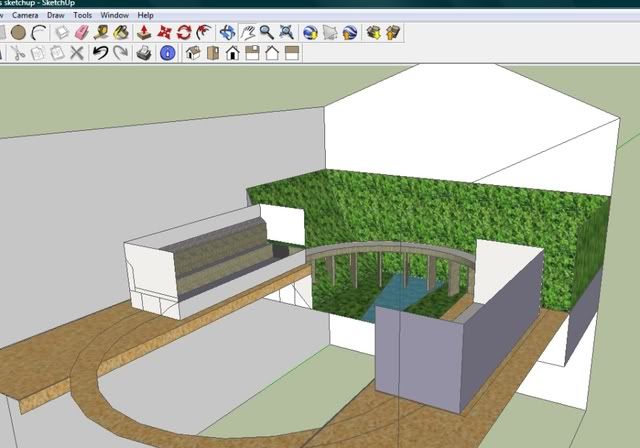 Along the two sides worktops that double as Module stands or working areas.
Beacause I modell in OO and On30 the central viaduct section is scenic only ie nothing to make it scal specific.
For On30 modules so far I have two on the go, the first is just track so far.
and the secaon is a turntable / workshop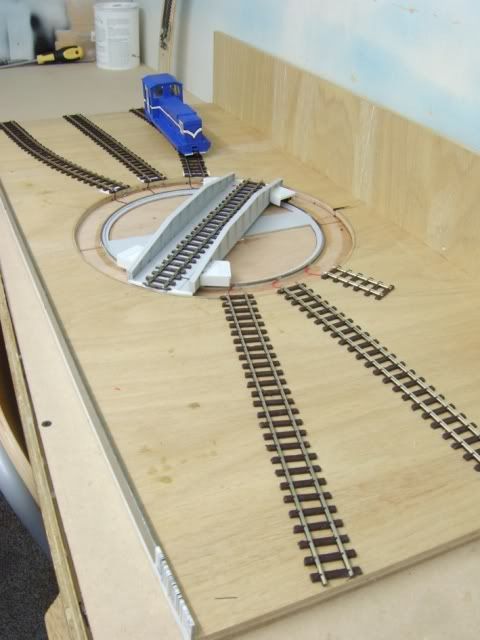 The latter looks more like this now though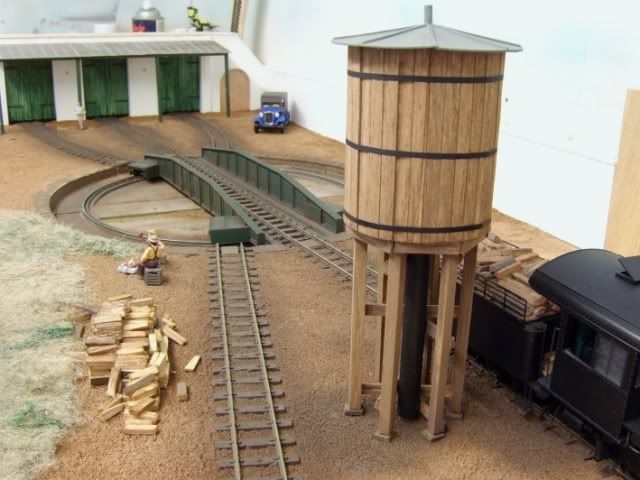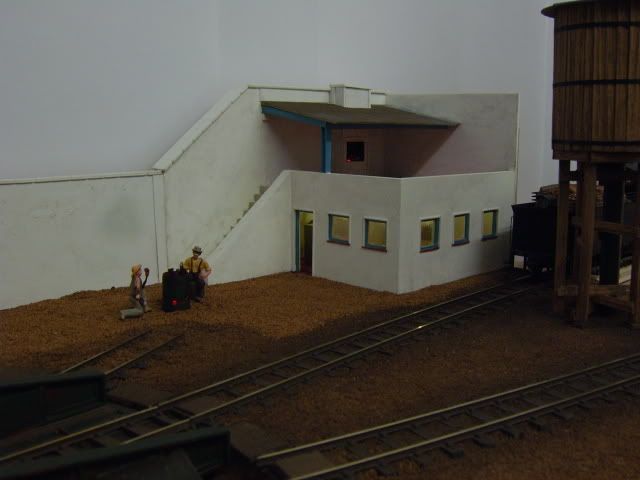 Scratchbuilding locos and stock are my favourite bit here is a scratchbuilt coach and loco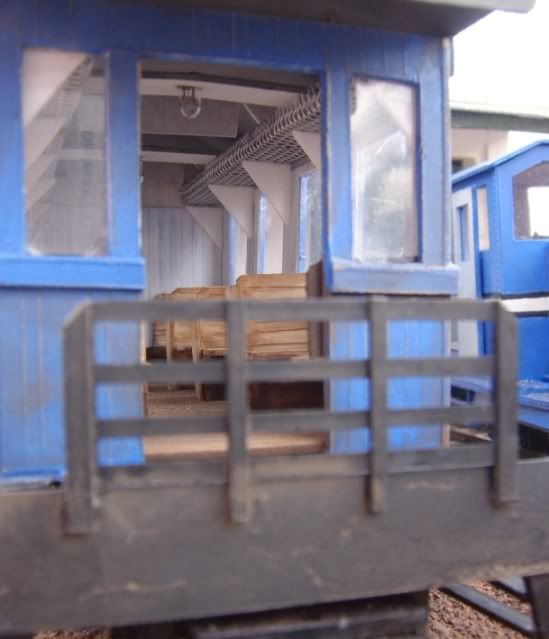 another loco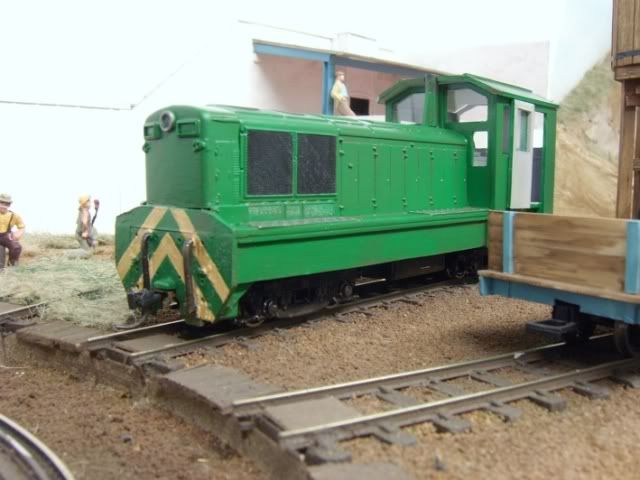 and Im currently working on a pair of railcars
After stock scenery is my love, here is the fixed viaduct section so far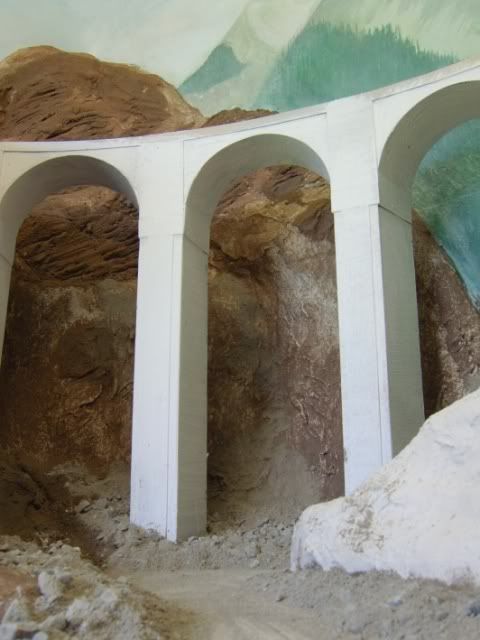 This picture of the other end of the viaduct was taken last week before the railcars had a paint job.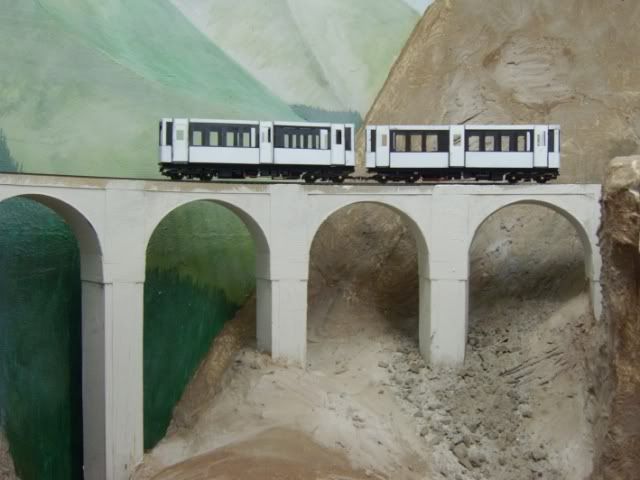 John
RJR