I started building this machine shop on July 18. It is build board by board and batten by batten from a combination of Northeastern scale lumber and Midwest lumber. I am not going to start off by posting a whole bunch of pictures (whatever a whole bunch is?) but I am starting with overview shots and working down to the detail shots. The build is still very much a work-in-progress but I figured it would be better to start now and hopefully keep the thread going until I finish the shop.
As some may recall, I had an HO scale shop on the now abandoned HO layout. Most of all the HO tools and machines have been modified and resurrected in this shop.
The HO shop from days past.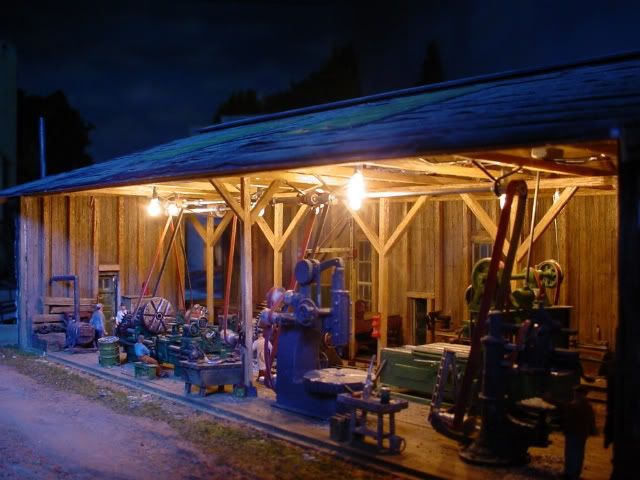 Now, the front view of the new shop.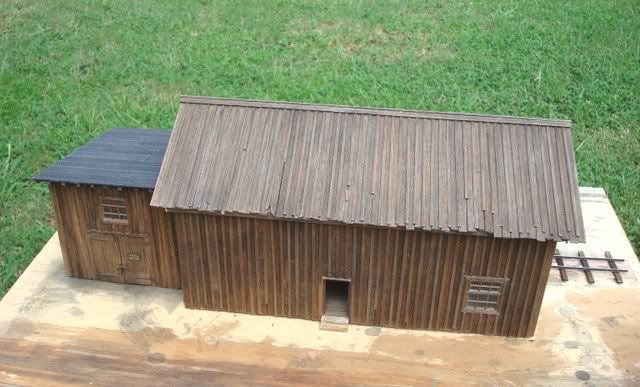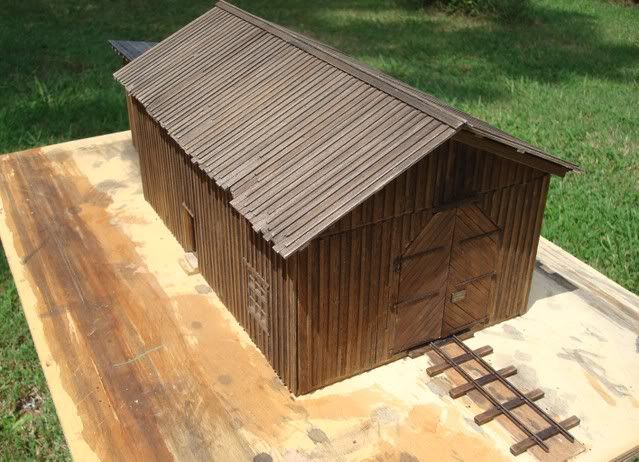 Back view.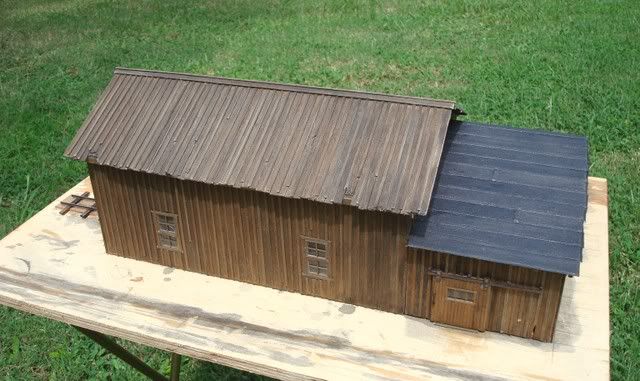 And a recent addition. I am not sure yet what the addition will house, perhaps a wheel repair area.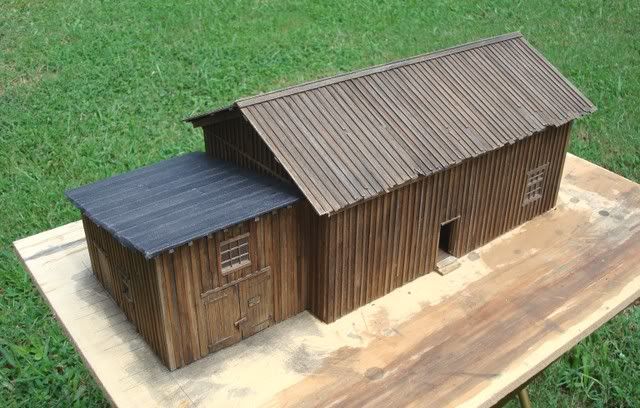 Some of the features in the building are all the doors operate, except for the small entry door on the front (though this may change), the door to the foreman's office and the restroom door. (I'm sure this has the little people doing that funny dance outside the door).
All the windows, that are intended to be opening, also work.
And a teaser shot.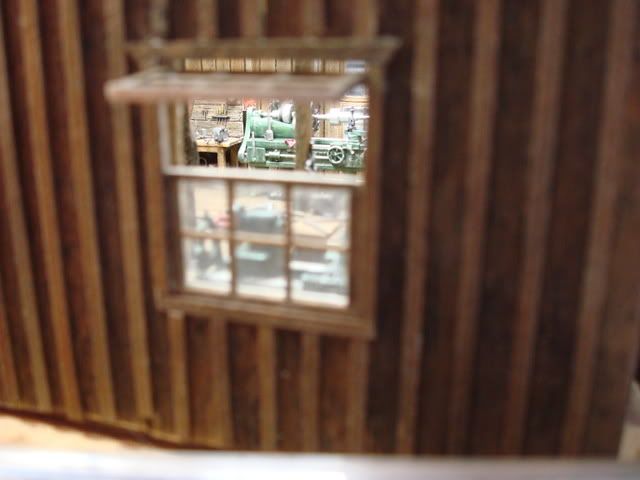 I still have a long way to go with this, weathering, cluttering up, etc. In real life cluttering up a shop has always seemed so simple, in O scale it takes a long time.