Thanks, my friends. Greg, your joke with tankless is too hard for the poor froggy Frederic...
While I had the scenery products at hand for the base of the cabin's diorama, I also finished the scenery for the big cliff I had made and simply painted a few weeks ago. I also added a second hand retaining wall. This part of the scenery will be declared complete when I have made the snowshed that will take place just to the right of this wall.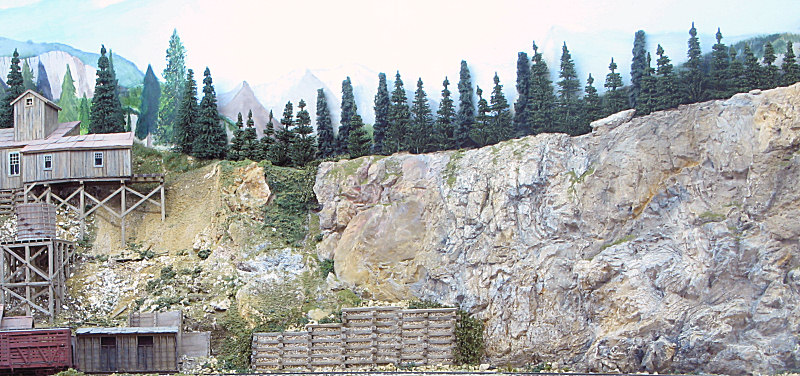 Apart from this, I've made some progress on the little house. The floor and a ladder.
Optimistic perspective :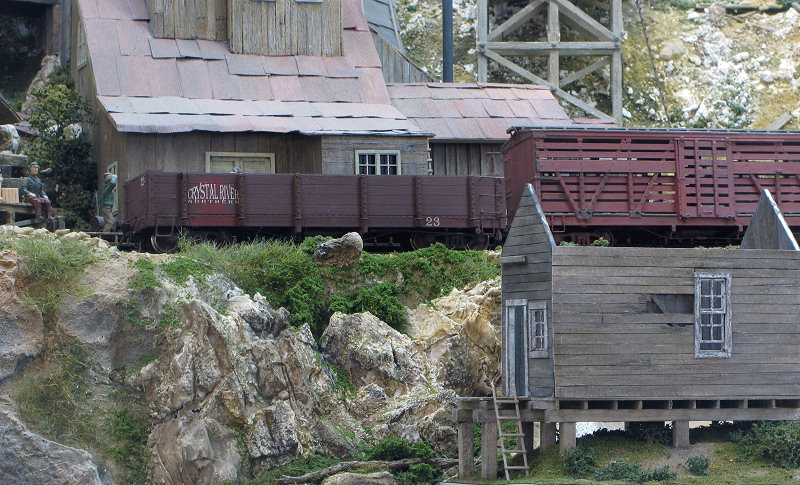 Realistic perspective : yes, there's still a lot of work around it...