Rick
Administrator


Premium Member


Posted - 01/06/2012 : 1:58:53 PM
---
Moderator's Note: This thread was started by Andy Keeney (hunter48820) in this thread:
http://www.railroad-line.com/forum/topic.asp?TOPIC_ID=35363
This is only the first post in the thread. The original thread is still open for questions, comments, and discussion.
Also, the mods will update this thread in the next post (to make it easier to edit -
) with new links as they are added to the original thread.

Hi All,
I came across this video which I was pretty impressed with. It is about weathering a freightcar. I think that they did a great job with the clinic and I see that they have a total of 72 videos on You Tube. Thought it may be something that you would enjoy!

http://www.youtube.com/watch?v=-4MeOkD3kWw&feature=related

Best,
Andy Keeney
Dewitt, MI

You can see the Nashville Road Railimages Album at:
http://www.trainboard.com/railimages/showgallery.php/cat/500/ppuser/3019

Always look out for #1, but don't step in #2!!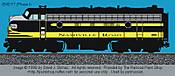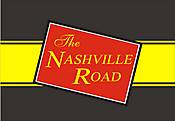 ---
Country: USA | Posts: 23540
jbvb
Fireman


Premium Member


Posted - 05/05/2020 : 11:08:34 AM
---
An English modeler shows how to model operational rubber-tired switching (Trackmobiles, bucket loaders in the US, farm-style tractors in the UK), in 2mm finescale (1:152) at that:

https://youtu.be/tB2OLLPVCIM

---
Country: USA | Posts: 6357